Advantages
1500 meters from the Amazon Houston headquarters,only 6 minutes walk
27000 yuan per square meter,loan interest rate is 4.5%
310% off! Home appliances package for free
Info
Key Info
Listing address: Kingsland Boulevard, Brookshire, TX 77423
Type of listing: New Properties
Property type: House
Housing state: In sale
Property right: Free
Number of households: 50
Apartment building: 1
Renovation condition: Luxury decoration
Delivery time: 6 months after signing
Annual rental income: 6%
Down Payment Ratio: 35%
Annual increase: 12%
Developer name: Ashton woods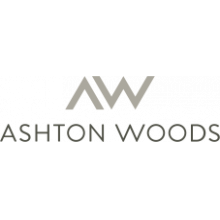 Ashton woods
From the sale of our first home in 1989 to being recognized as Builder of the Year by Builder & Developer Magazine in 2017, Ashton Woods is a builder positioned for the future. With the financial strength and management expertise required of next generation builders, we deliver what savvy homebuyers seek in a new home: high design, high quality and a high level of personalization in prime locations.
Purchase Process
Reservation consultation
Select country/budget/objectives
Consultation
Outline requirements, view properties
Intention
Express intention, pay relevant fees
Exchange
Pay Deposit, sign contracts
Pay Remainder
Pay remaining balance or apply for loan
Ownership Transfer
Complete property registration and transaction
View via Wechat
usHoustonProperty ID: N00790607
Price-match promise
If you find a cheaper rate, book with Uhomes and we promise to match it.
Terms & Condition
Interactive Map
Bus
Subway
School
Hospitals
Malls
Restaurants
Banks
Leisure